Man has been curious about space since he first looked up at the sky and saw the stars. Ever since, it's been a constant quest to discover what lies beyond our little planet and if we really are alone in the universe. Science has been plagued with various questions, do black holes exists? What happens if you enter one?, are there other life sustainable planets? How is a planet created? What happens when a planet dies? Do planets actually die? Are there other living beings out there? What do they look like? And many other questions. Art and religion, likewise, has taken all these answers and has provided answers drawn from the human imagination and understanding of space. Many of the modern constellations used today were created by the Babylonians and the Greeks based on mythological stories and depict animals or scenes.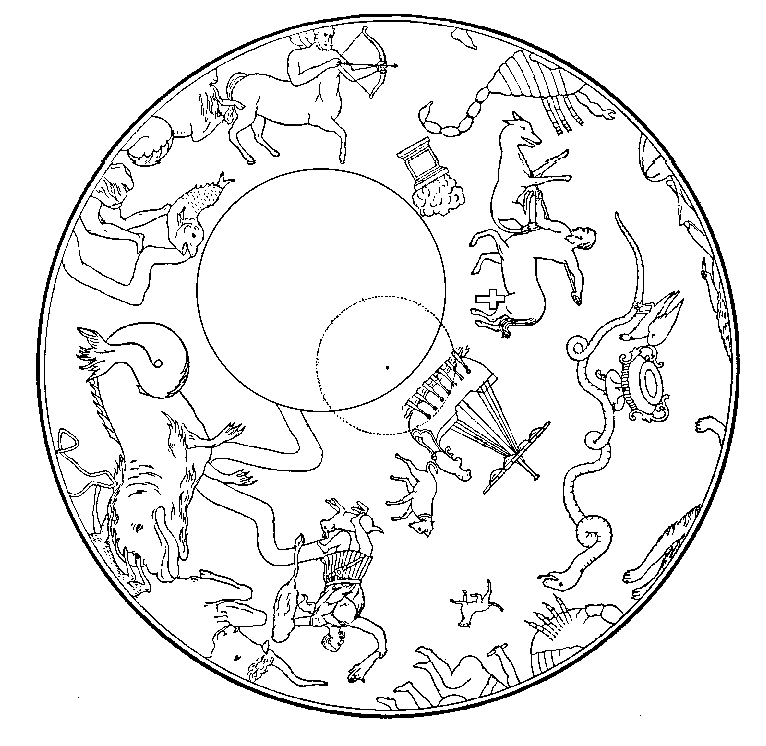 These stars have also been interpreted to have a sort of power over the lives of individuals based on the position of the stars on the day and time of their birth. According to the Zodiac, people born during a time period in which one constellation is directly north of their birthplace are said to display characteristics common amongst other people born under the same constellation. Accordingly, the person understands how the stars were positioned in their twelve houses on the day of their birth; they can more or less better understand their nature and what lies ahead of them. True practitioners of astrology/zodiac signs, do not claim to know the future or practice fortune telling, but rather aim for a better understanding of personalities and human nature. Most people follow astrology as a form of entertainment.
Like the Western zodiac, there is also the Chinese zodiac which unlike astrology does not calculate the positions of the constellation in relation to the sun, planets, and sky, but rather is based on Chinese philosophy, wu xing teachings, and the principle of yin and yang. Although many believe the Chinese zodiac is limited to the 12 animal signs based on year of birth, the zodiac is no limited to just year. The animal of year of birth is said to be how other perceive you, your zodiac month is said to be the inner animal and based on hour and day you can discover your secret animal.
The influence of the stars over man's understanding of the self can also be found in Indian astrology. Known as Jyotisa, Hindu astrology has the same basis of 12 signs like that in Western philosophy. However, rather than using tropical zodiac like in Western astrology, Jyotisa uses sidereal zodiac in which the primary feature has the constellations aligned with the zodiac of the same name.
Abstract:
We live in a world that is constantly aiming at better efficiency without the need for more human effort. In the world of computers, technology is constantly developing new forms of interacting with information and creating new forms of experience. This project aims at harnessing the new technology of multi-touch interfacing to provide a different space in which the possibility of various realities can coexist allowing for the user to create and live experiences previously unavailable to them. This project can not only provide users with a useful tool for productivity, but can also serve users as a haven. When life sometimes seems uncontrollable, with the aid of this space users can escape reality and create their own perfect one with just the touch of their finger.